Hello,
I don't think this is a PhotoLab issue, but I don't understand why I experience this: 2 pictures in Raw, all in manual, same settings => different exposure result.
I'm doing some spherical panoramas (360x180°), so I shoot everything in Raw and fully in manual mode (except white balance).
My gears and settings: Pentax K1+ Samyang 12mm / Raw, everything in manual. Every autosetings are set in "off" in the camera. I work with DXO Photoloab 4, every settings are desactivated.
My issue: I shoot 6 pictures, 1 every 30° (25% overlapping, even more with the 12mm), and sometimes between 2 pictures I have a high difference in the lighting result.
Here some screen capture, look at the white bags: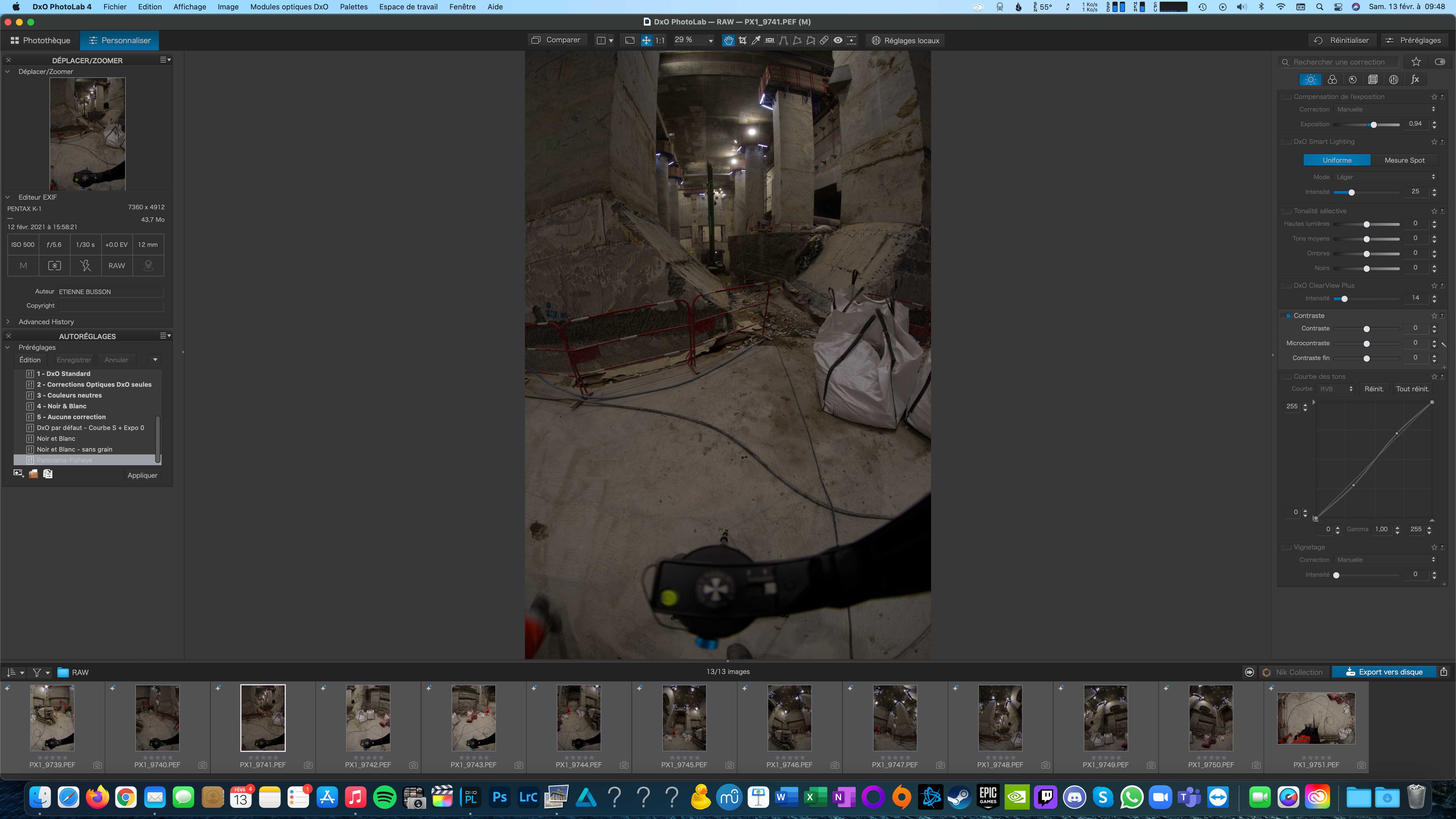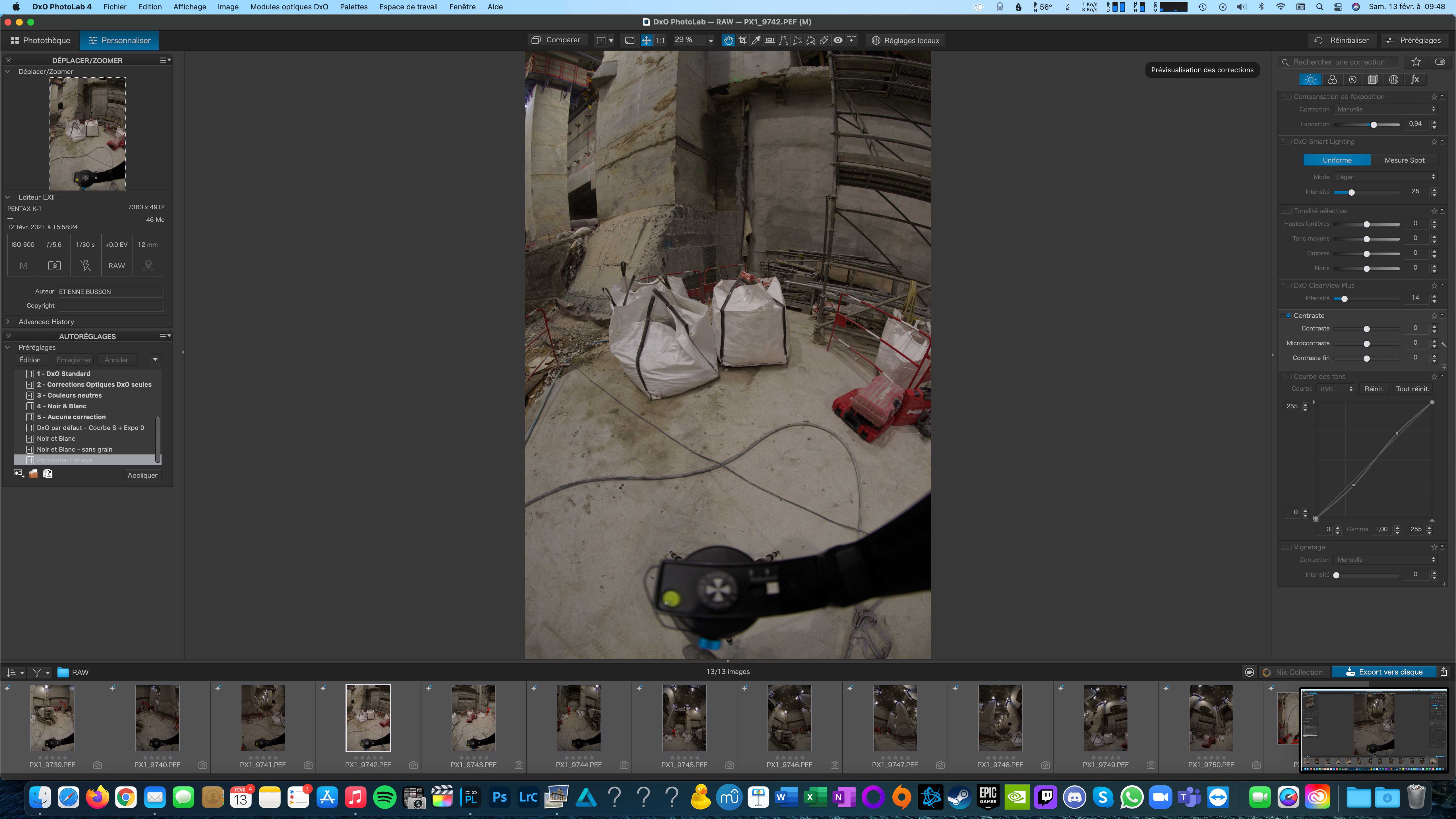 And the 2 concerned raw file:
https://www.panochrome.fr/images/dxo/issue-ligthing/archive.zip
If someone has any idea about what is happening, and how to solve this, it will help me a lot. I really don't understand
(even if PTGui corrects the lighting issue during the stitch, it remains often a problem with the nadir shot)