Let me choose between a Histogram Display and a Waveform Display while editing.
Having done some color grading and using a waveform display as opposed to a histogram I've really seen the benefit of this alternative display. Basically it's a histogram like display that slices your image vertically so you can see where the different shades in the histogram appear. As an example take the image below. It's difficult to tell at what levels the different elements of the image are as the histogram shows the distribution of shades over the whole image. The waveform shows the distribution of shades as you move from left to right, so you can see things like falloff on the sides of the frame, and much more detail in the areas of your image of interest (in this case the two dancers.)
Here's the image in PL.

Here's the PL Histogram::

Here's a waveform of the same image (taken from Davinci Resolve Video editor.)

While it looks like a lot to absorb, once you get acclimated to what you're looking at, this is a very intuitive way at looking at the color data. In this example you can see the histogram like data for the subject (in the center, horizontally) which is separable from the histogram data from the background (either on the left and right). It even allows you to see the rippling on the background right side. Overall there's much more information here.
There really aren't any photo editing tools that offer this kind of a display, but I assure you everyone who goes from video editing to photo editing wishes their photo editor had a waveform display.
Here's a decent explanation of how waveforms work.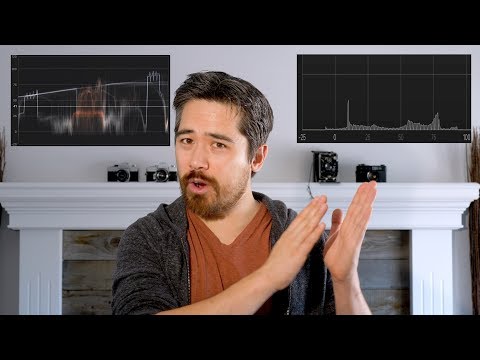 Hope you guys would consider this.