To begin, it will be a very, very cold day in Hades before I pay ransom to Adobe for anything. So, nope, not moving to PS to do this bit of retouching.
OK, that disposed of, I came across a how-to YT video about photographing a bottle of beer, and glass with beer beside it.
I've marked the URL to drop into the video at 10:00 into the content. Watch how the black jagged stripes are removed by, I think, stretching part of the image to cover the black stripes.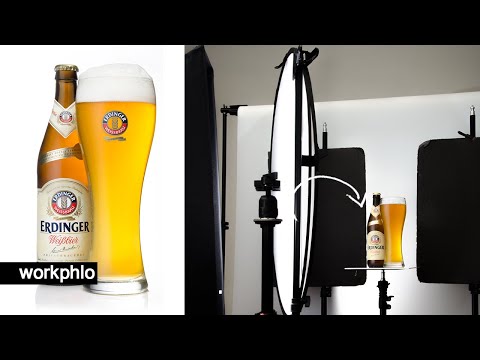 Is there a similar function in PL? If there isn't, I think I'd use "Clone" to duplicate existing content (i.e. the edge of the table and background), and drop the cloned image over the stripes. So, does PL do what is shown in PS?
After watching the video, I'm convinced that this presenter is related to Bob Ross, painter of "happy trees".